Digital Imaging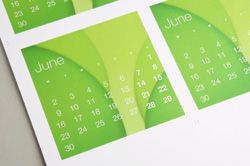 Get it Fast. Digital Imaging is the reproduction of digital images on regular paper, photographic paper, and other printable surfaces. Digital Printing differs from Offset printing in that the ink does not absorb into the paper, as does conventional Ink, but forms a layer on the surface. It requires less waste in terms of chemicals used and the paper wasted during the set up process.
Image Concepts has state-of-the-art digital printing technology that generates vibrant color and crisp black and white contrast––whether you're printing straightforward text or more complex items like business cards, product sheets, brochures, postcards, flyers, newsletters and proposals.
Our digital printing presses are equipped to handle many paper sizes and weights, and we can print one color, two colors or full color – whatever your project requires, to give you a quick turnaround.