Note Pads
Custom Printed Writing Pads for Any Occasion
Nothing adds that professional touch to your office workflow quite like customized note pads displaying your own printed graphics. No matter what type of stationery your business uses most to get things done, from unlined or legal style memo pads, to custom graph paper or graph pads, brand-consistent writing materials are a must-have for any organization.
Custom printed stationery is also a time-honored favorite practical gift for clients, ensuring your marketing team leaves a lasting impression.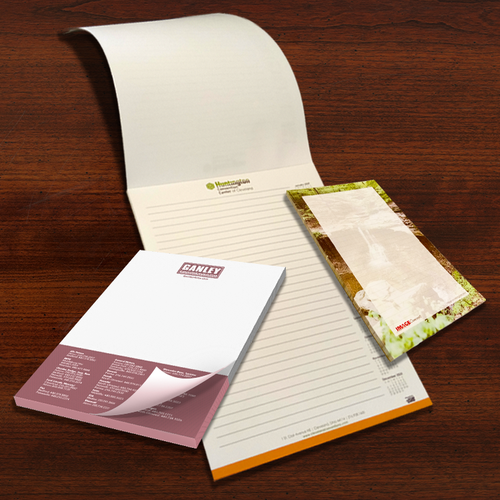 Ready to get your next project started?
Contact us online or give us a call.