Printed Packaging & Prototypes
Custom printed box designs and more!
What your target audiences think of you is not only important, it's everything - and first impressions don't wait until after the box is opened.
Image Concepts specializes in small quantity custom printed packaging, promotional and prototype packaging solutions. Custom promotional boxes are great for launching new products to key customers. We produce short run promotional packaging and prototypes for brands such as Coffee Mate®, Bush's Beans®, Lay's Potato Chips®, Stouffer's® and many more.
Make sure your custom printed packaging makes your product presentations go exactly to plan with Image Concepts. Our large format print and die-cutting technologies make us the perfect supplier for your next printed packaging project.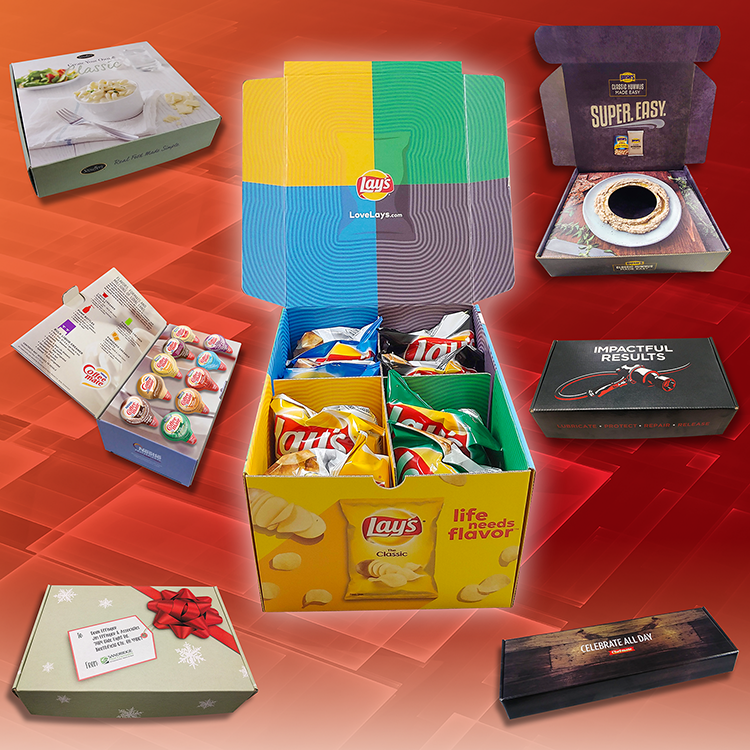 Ready to get started?
Contact us online or give us a call.