Mailing Services
Direct Mail Campaigns, Postcards, Envelopes and More!
Mail continues to be a great way for businesses to communicate with targeted markets. 85% of mail pieces are either read or visually scanned by customers. Image Concepts can help you implement or expand a direct mail strategy.
From construction and layout consultation, to certifying & merging data files, to imaging addresses, bar codes, and personalization - we can rapidly design, produce, and process eye catching mailers and take advantage of discounted postal rates.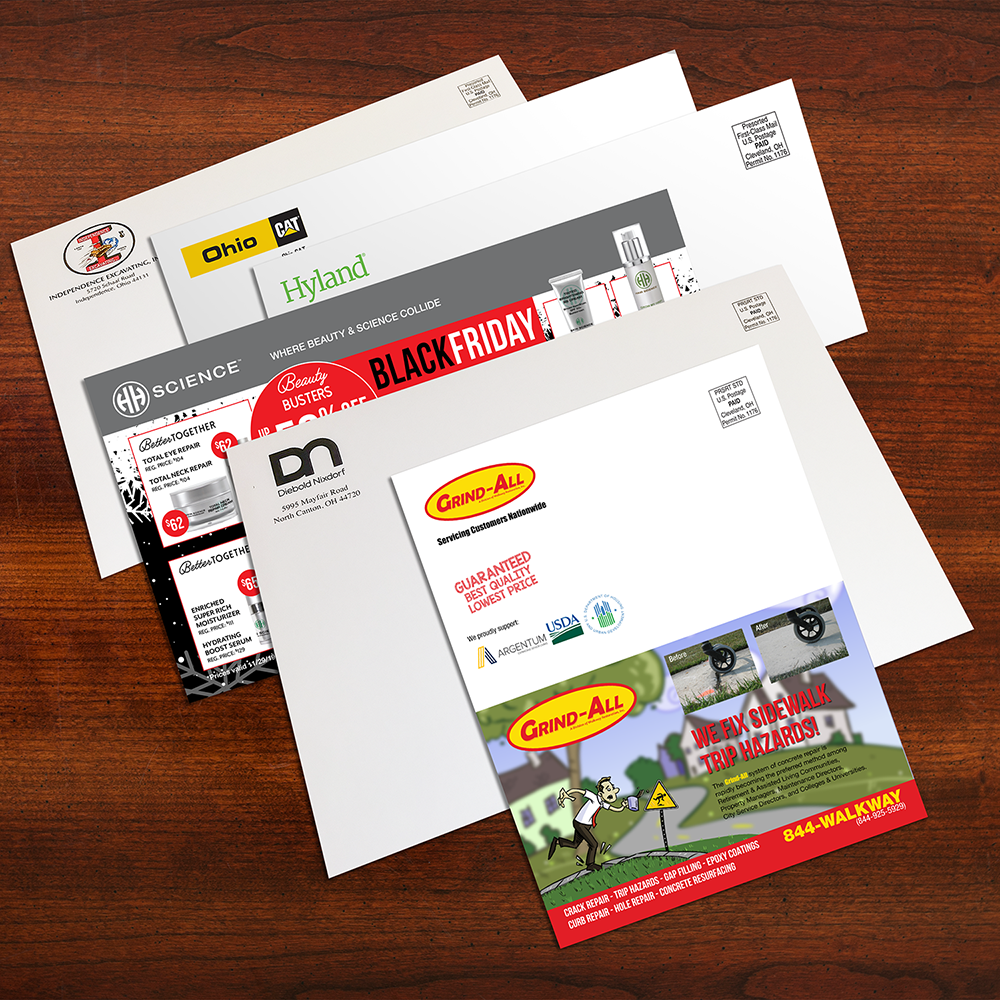 Are you ready to get started?
Contact us online or give us a call.